The first post-Katrina Christmas is commemorated at the check point.
---
Traffic is increasing and signs of life are everywhere.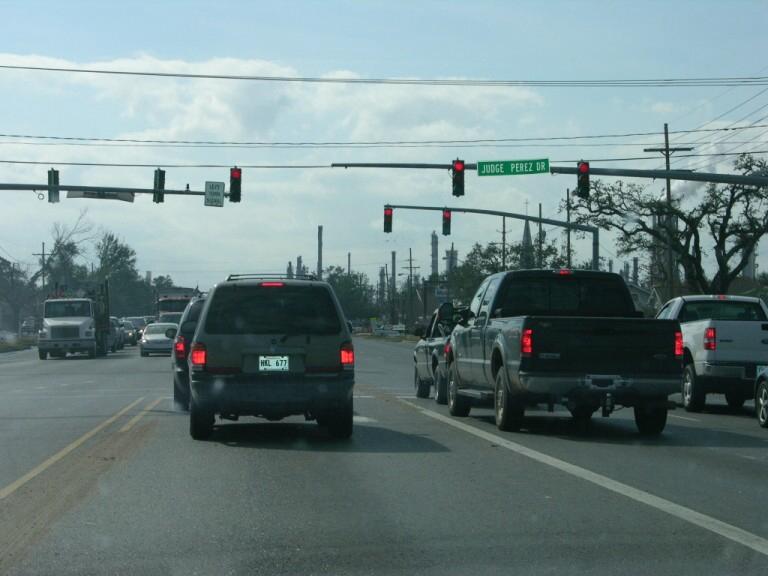 ---
A house gets a new roof.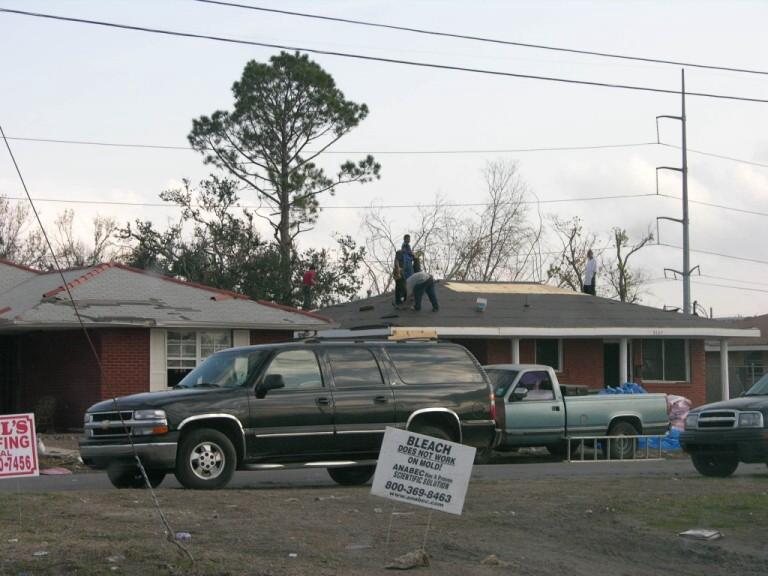 ---
---
Today's Ketch has been open for some time now, selling poboys and seafood dinners from the back of the store. The interior is being renovated and they should be fully operational in a few days.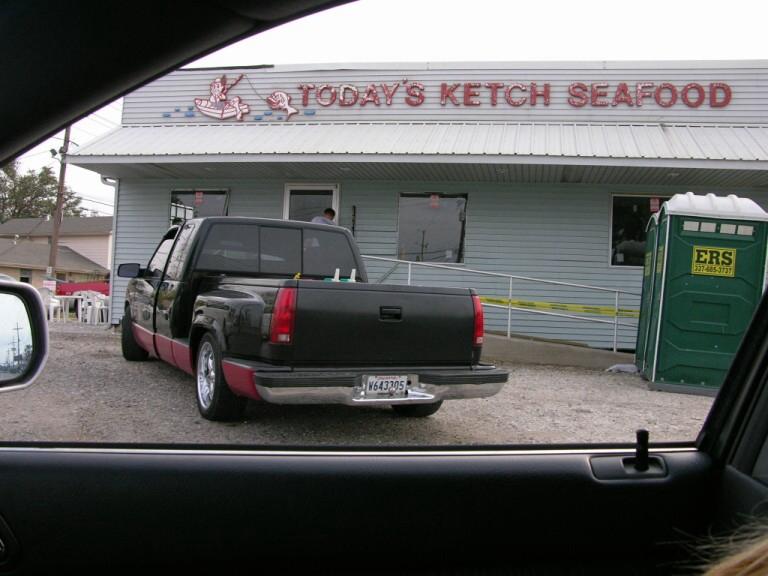 ---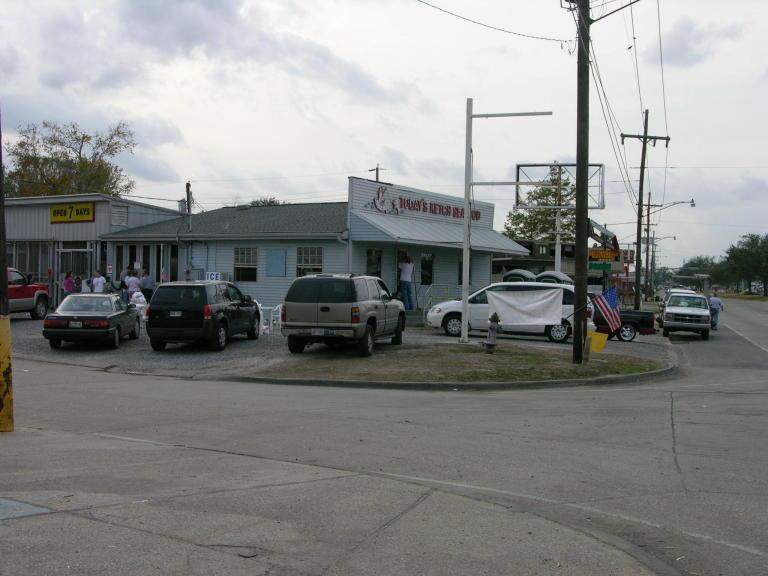 ---
Armond's Eatery has hot meals.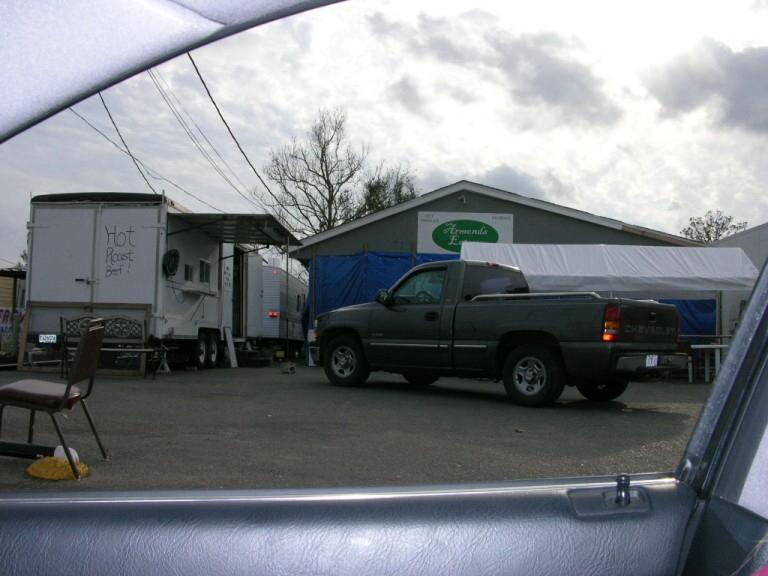 ---
The environmental cleanup continues.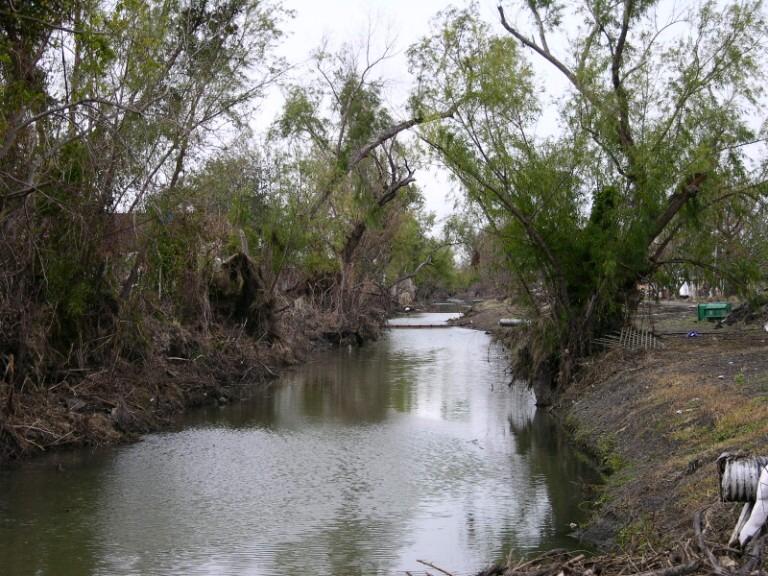 ---
Rocky and Carlo's interior has been gutted. Do they plan on re-opening?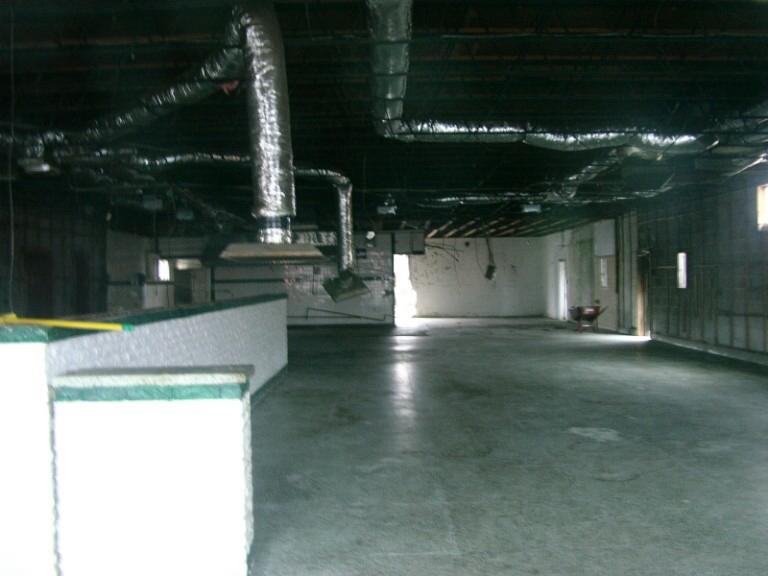 ---
Unfortunately, Tony's is still a mess.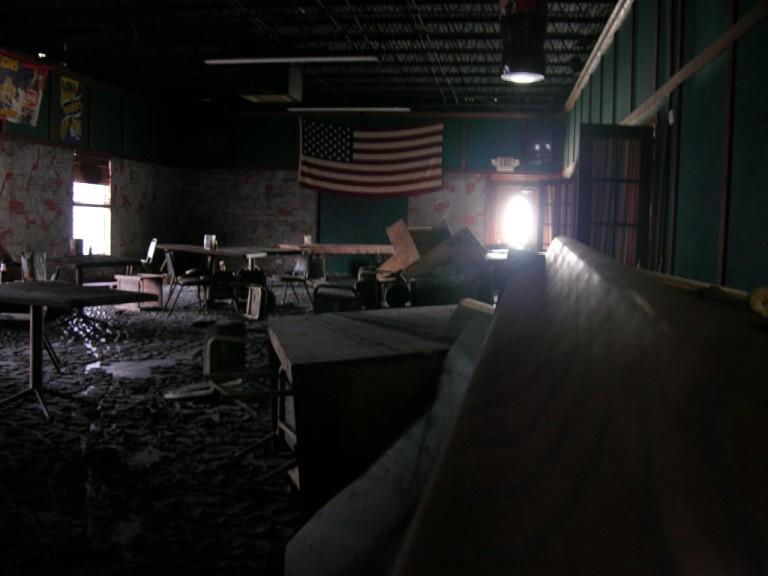 ---
Crabby J's is running from a trailer on Paris Road.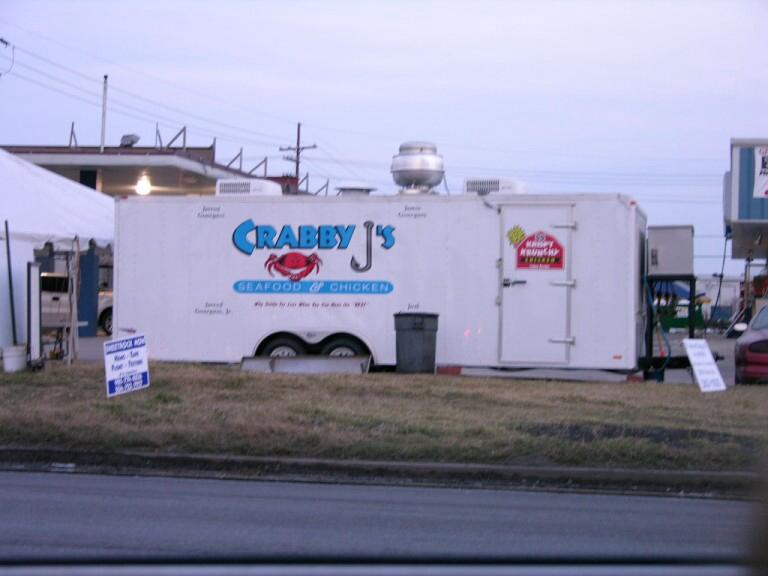 ---
Memories of a former life are left on the lawn.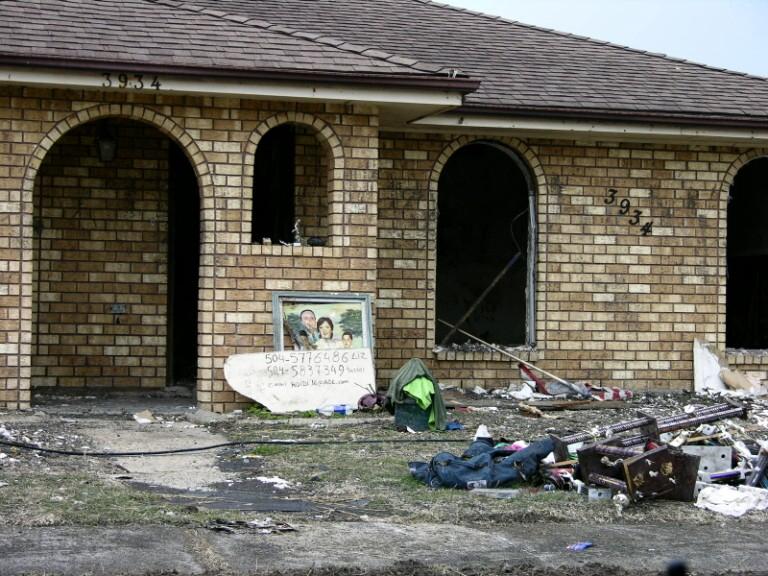 ---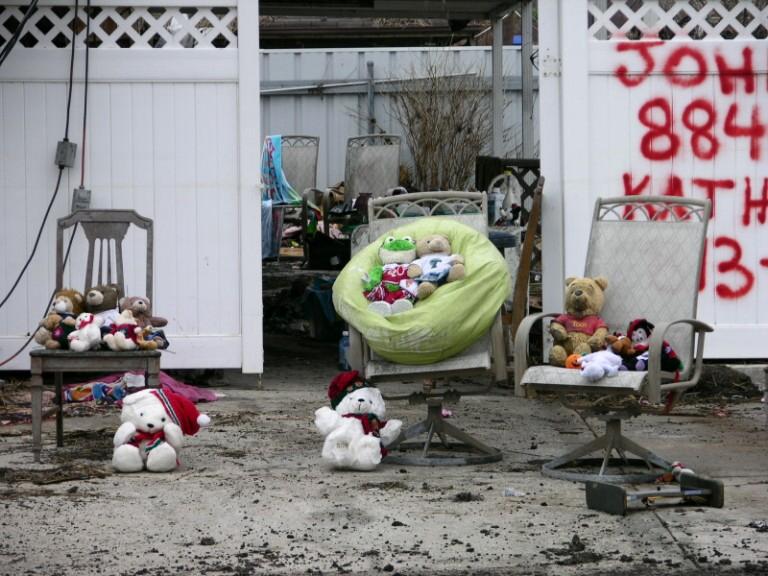 ---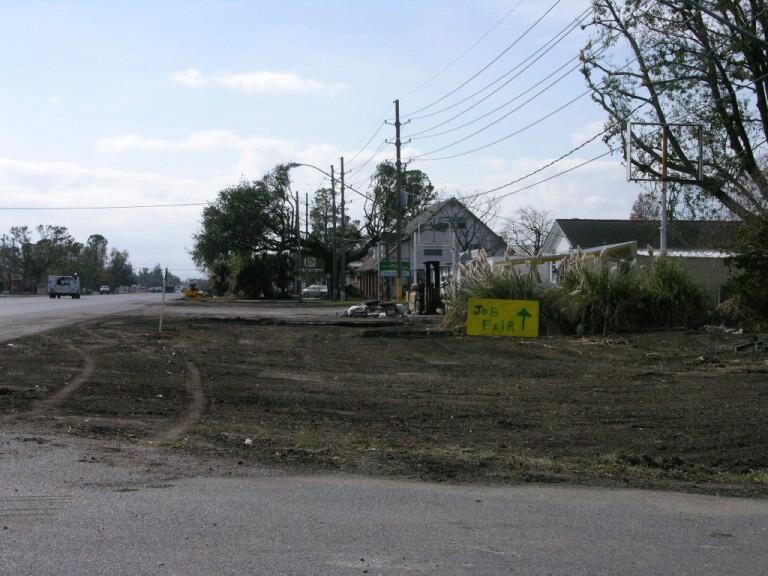 ---
The cleanup on Palmisano is proceeding nicely.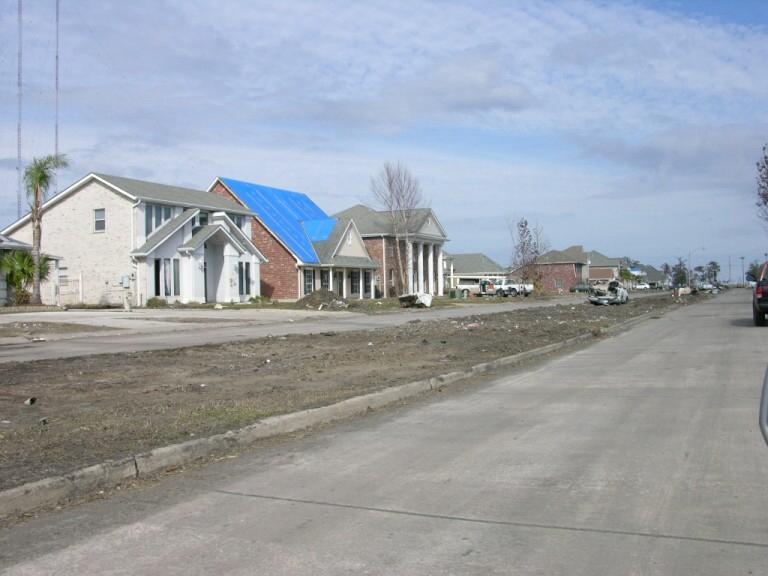 ---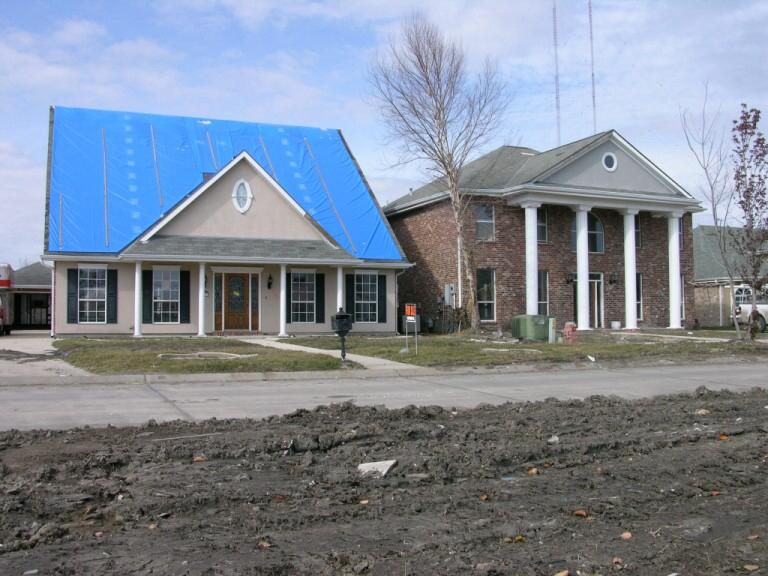 ---
A house on someone's lawn in the Lexington area.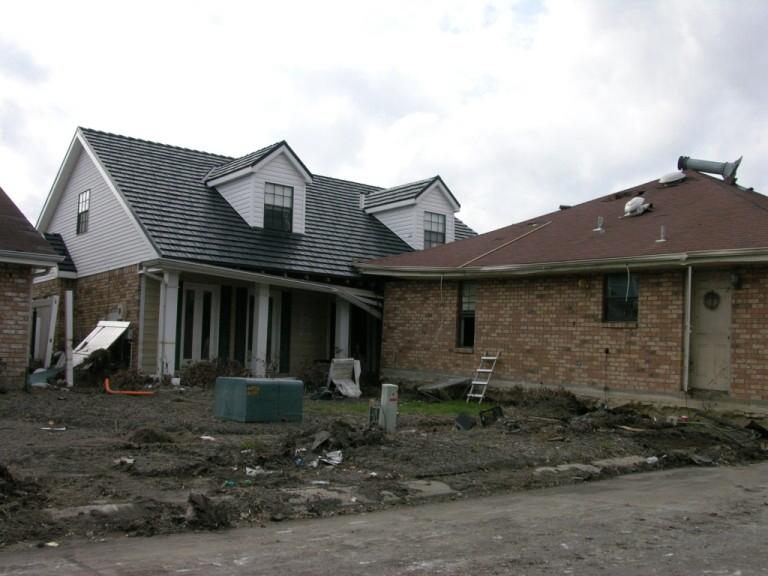 ---
There is still a shrimp boat on someone's lawn on Mumphrey Road.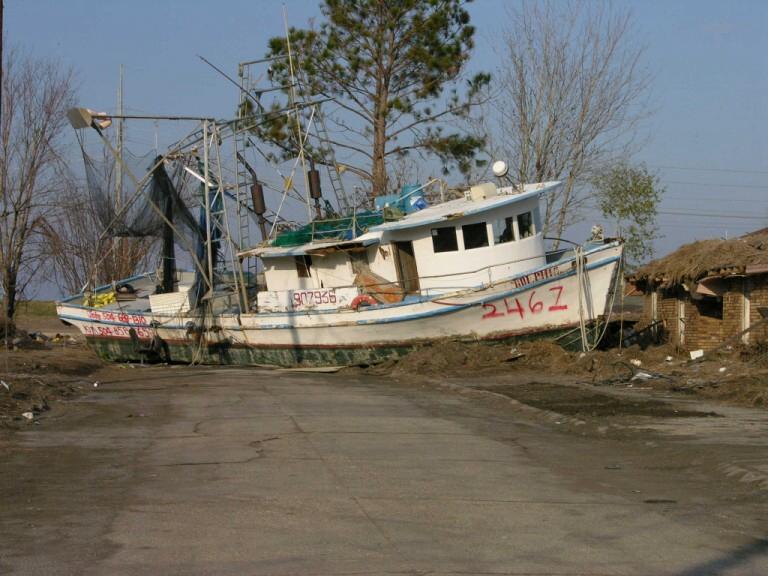 ---
FEMA contractors install a new trailor.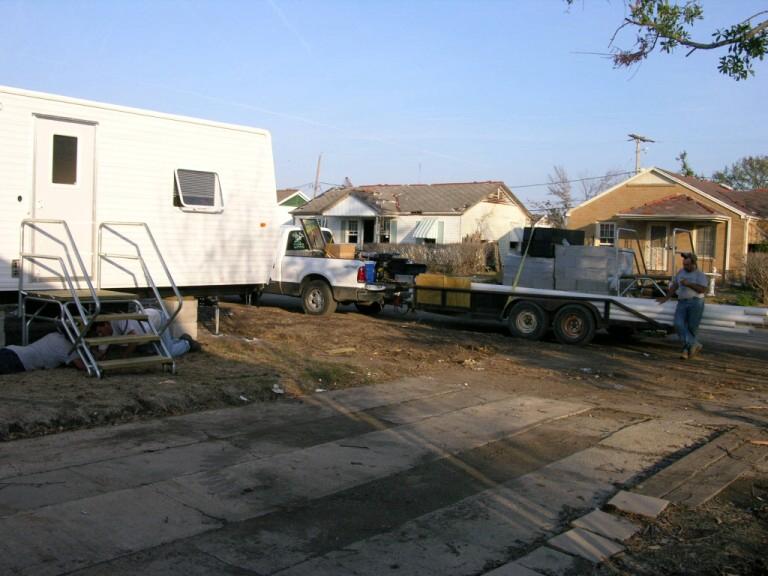 ---
Trailors are popping up everywhere.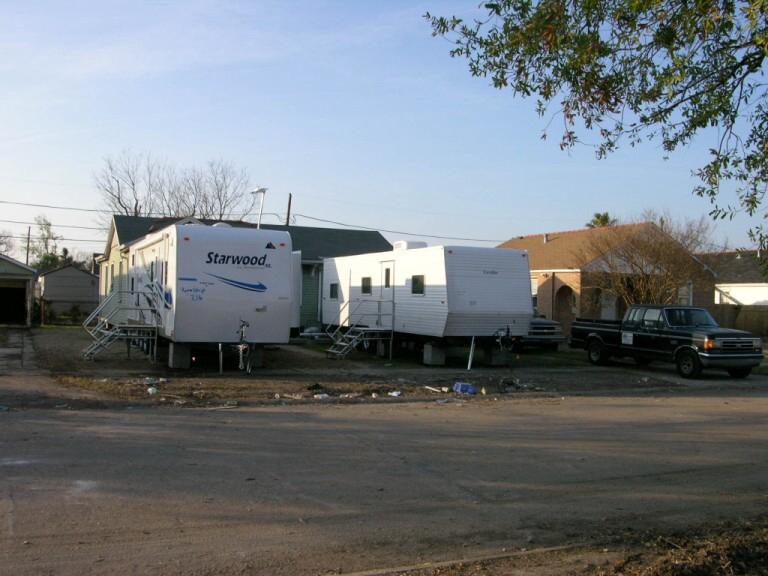 ---
A soggy poster reflects the state of the city.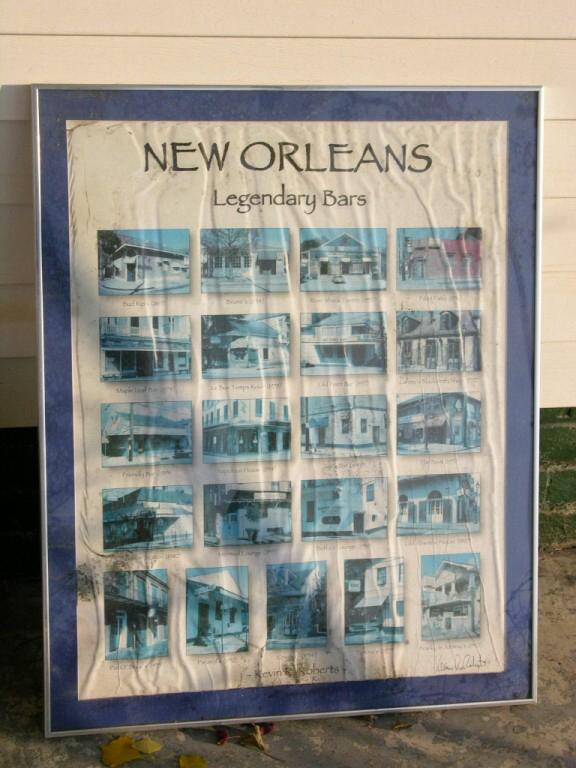 ---
Volunteers hand out food and supplies.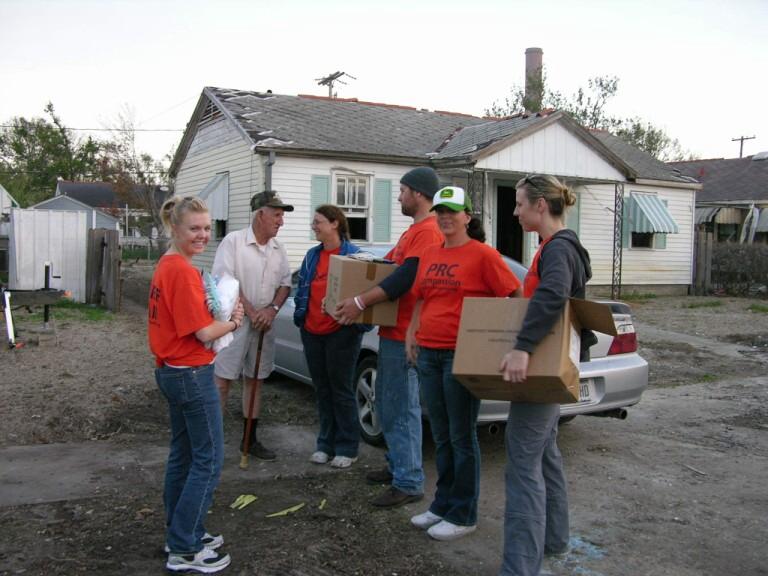 ---